Hands of Health Massage Therapy specializes in bringing relief to those who suffer from chronic conditions such as arthritis, migraine headaches, fibromyalgia, and back/neck pain. Swedish, therapeutic, myofascial release, pregnancy, deep tissue, and hot stone massage techniques are offered. Reflexology sessions and chair massages are also available. Our office is located at 259 Indiana Avenue in Valparaiso Indiana. Hours are by appointment only and are available Monday through Saturday. Same day appointments are available! For more information call 219-299-2628.

---
Here are some links to local establishments or websites we like or believe you might find useful:

Skinfully Smooth is owned by Linda Gaddis. She is a registered nurse, licensed esthetician, licensed electrologist, and owner of Skinfully Smooth Aesthetic Medical Spa. Located just down the road from Hands of Health at 607 Morgan Boulevard, Skinfully Smooth offers facials, skin treatments, and hair removal.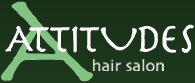 Attitudes is backed with more than 20 years of experience and lots of fun along the way. Our light atmosphere provides for an enjoyable experience, and our kid friendly, camera monitored children's play room will put you at ease while you're getting serviced. Attitudes offers the friendliest of service, professional stylists, and the most down to earth relaxed atmosphere that you're sure to love. Your satisfaction is our Number One priority, we guarantee it 100%. Located at 658 South Washington Street in Valparaiso.